12 Frida Kahlo Icons. I has contemplated iconing some of her actual artwork, but you how it goes to make an icon that is not a base, and I just couldn't disassemble her work for that purpose. Frida is one of my all time favorite artists, and to get a smidge sentimental and RL on all of you, have been since her art work was introduced to me by my mother. My parents passion for art has been handed down to their children, and to them both, I thank you for opening my eyes.
So why Frida herself, well to be brutally honest, I think despite her amazing talent, she is an absolutely beautiful woman. Growing up with her artwork placed within my home, as a child, I rocked my uni-brow proud.

If you are not familiar with Frida's artwork, let alone her life story, which is as exciting as it is at times tragic I really recommend at the very least google'ng her. PBS has on dvd a wonderful and exceptionally in-depth (especially in regards to her volatile relationship with husband and also wonderful artist Diego Rivera)documentary, or if you need to hollywood it up, check out Selma Hyeck's interpretation of her life in Frida.
I have to be honest and state that I am exceptionally proud of these icons. they may seen exceptionally plain, but please consider these were made from photographs that were taken (please dont quote me on an exact date) between the years of 1925-1950's. A loooooooot of corrective work was involved here. Also, under the cut, i am including two examples of her art work should you be curious, both also very much favorites in a long list. One for it's crushing interpretation (seriously....read up on her, you'll understand the origin of the artwork from within much more) and one because of it's tongue in cheek humor. Can you decipher which is which,lol?





| | | | |
| --- | --- | --- | --- |
| 1 | 2 | 3 | 4 |
| | | | |
| 5 | 6 | 7 | 8 |
| | | | |
| 9 | 10 | 11 | 12 |
| | | | |


~If you snag, please take a moment to comment. Feedback is more important than the whole OMG U didnt crdit, u die?!?!?1 nonsense that floats about.
~Though, if done, crediting is always appreciated, mainly so others if they happen to like my icons can find them here.
~Please dont alter the plain ones. I recognize that they are plain and may be considered a base...but I assure you, lots of work went there.
~OMG, PLease do not hotlink!!! I cannot stress this enough, I have only had my bandwidth back since the 7th, and I am already half way through it. Photobucket is free and so easy to set up, if I can handle that, you definitely can (not directed to the whole comm, just those who are currently hotlinking and will be busted eventually)


Examples of Frida's artwork (or at least 2 pieces I really like)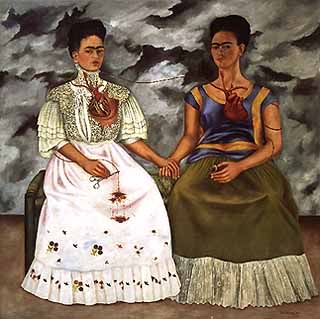 So, if you actually checked out this entry in entirety, thank you for allowing me to share something as such with you.