A Few things in this post for everyone. Brush set, large flare textures, and some tiles for graphics for web-design.







Permanent Link
SendSpace Mirror
These three textures are 768x504.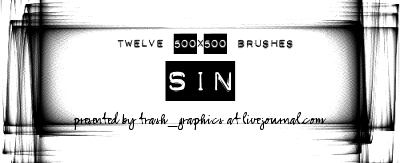 Permanent Image Pack Link|Permanent Photoshop 6+|PSP 8-9-X
IP Mirror|PS+ Mirror|PSP 8-9-X

These are framey in style and where created while playing around with a plugin that creates curves with sin and co-sin.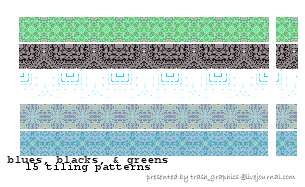 Permanent Link
SendSpace Mirror
You are welcome to use these on your site/journal, and you are also welcomed to use in the creation of new resources, but if it's a case of the latter, please mention where you snagged the tiles used.

Please comment if you take anything, as it's appreciated. Credit is not demanded, but a mention on a resource page is always love :)
Please do not re-distribute anywhere; that includes yahoo graphic groups. But most important, please enjoy.